In addition to apples, pears or even grapes, each of us also has juicy plums inextricably linked to the end of summer. After all, who could resist this delicacy? If you are tired of classic recipes in the form of cakes, jams or risen dumplings, try this time to enjoy plums in slightly more unconventional recipes!
Every good hostess makes sure that her food is the best and succeeds even with the most demanding guests. However, it is good to understand that it is not enough to have a great recipe, it is just as important to choose the best ingredients. First-class quality is guaranteed by certified organic products.
Yoghurt cake with plums and poppy seeds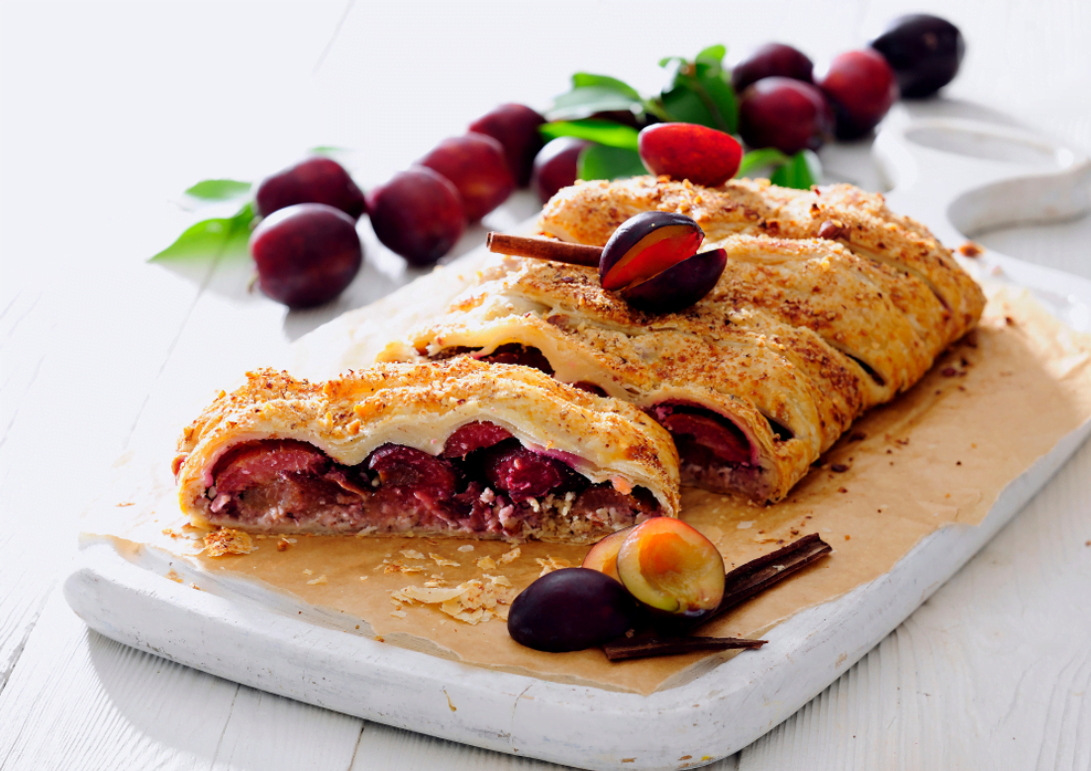 300 g plain flour
70 g of butter
150 g of yogurt
ground poppy seeds
30 plums
½ cup of cane sugar
ground cinnamon
an egg
powdered sugar
Heat the oven to 180 degrees. Mix flour, a pinch of salt, softened butter, yogurt and make a smooth dough. Divide into two parts, roll each into a thin rectangle, sprinkle with poppy seeds, cover with well-washed pitted plums, add sugar to taste and sprinkle with cinnamon. Fold the top and bottom edges inwards, roll up the dough and place it seam side down on a baking tray lined with baking paper. Pierce the strudels with a fork, brush with beaten egg and sprinkle with cane sugar. Bake in the oven for about half an hour.
Chicken drumstick with plum chutney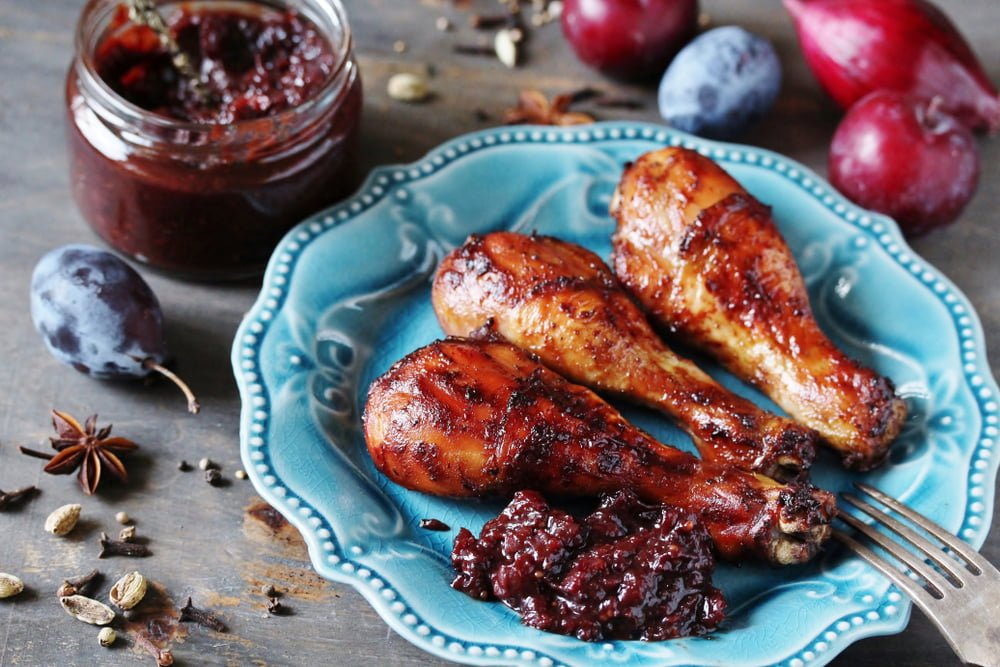 8 pieces of chicken drumsticks
2 spoons of honey
spoon of soy sauce
2 tablespoons of olive oil
500 g of plums
Onions
2 cloves of garlic
ground cinnamon
10 g of fresh ginger
a teaspoon of chili
70 g of powdered sugar
2 tablespoons of wine vinegar
salt pepper
Wash the drumsticks and cut each crosswise. Put soy sauce, honey, olive oil in a bowl and mix. Coat the chicken drumsticks in the mixture and leave to marinate in the refrigerator for at least half an hour. Heat the oven to 200 degrees. Put the meat on a tray with a drop of oil and bake for about 30 minutes. Turn occasionally and add water to prevent the drumsticks from burning. Meanwhile, prepare the chutney. Lightly fry the red onion, finely chopped ginger and mashed garlic in a teaspoon of oil. Add chopped pitted plums, cinnamon, chili and freshly ground pepper. Cover everything lightly with water, cover and simmer on low heat for about 15 minutes. Add wine vinegar and cook for a while longer. Blend the mixture, add powdered sugar, salt and serve with ready-made chicken drumsticks.
Source: BIO